2017-Dec-18
The Joint ALMA Observatory (JAO) will start the next cycle of observing (Cycle 6) in October 2018. A Call for Proposals with detailed information on Cycle 6 will be issued in March 2018, with a deadline for proposal submission in April 2018. This pre-announcement highlights aspects of the Cycle 6 proposal call that are needed to plan proposals (click).
General information: ALMA Cycle 6 will start in early October 2018 and span 12 months. It is anticipated that 4000 hours of 12-m Array time will be available for successful observations of approved projects, and 3000 hours will be available on the Atacama Compact Array (ACA), also known as the Morita Array.
2017-Nov-27-29
Korea Astronomy and Space Science Institute, Daejeon.
2017-Aug-21-25
The 1st ALMA Summer School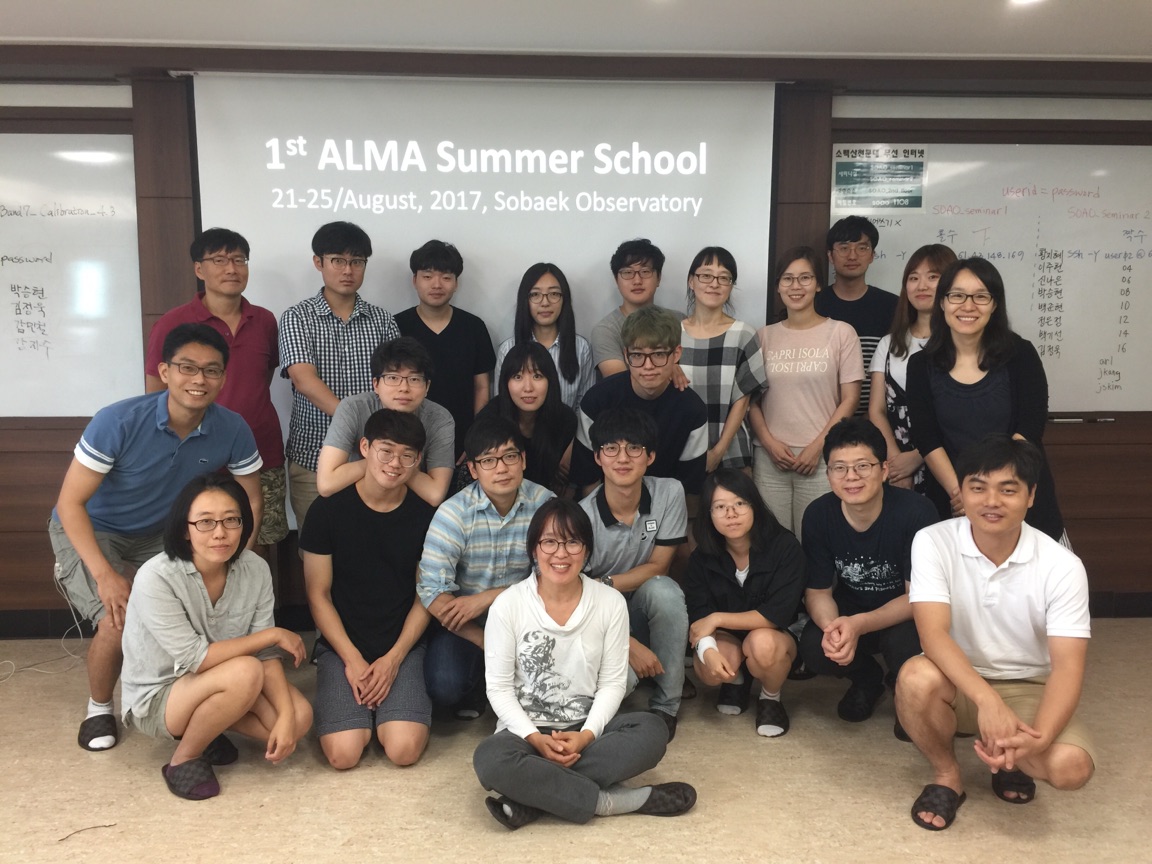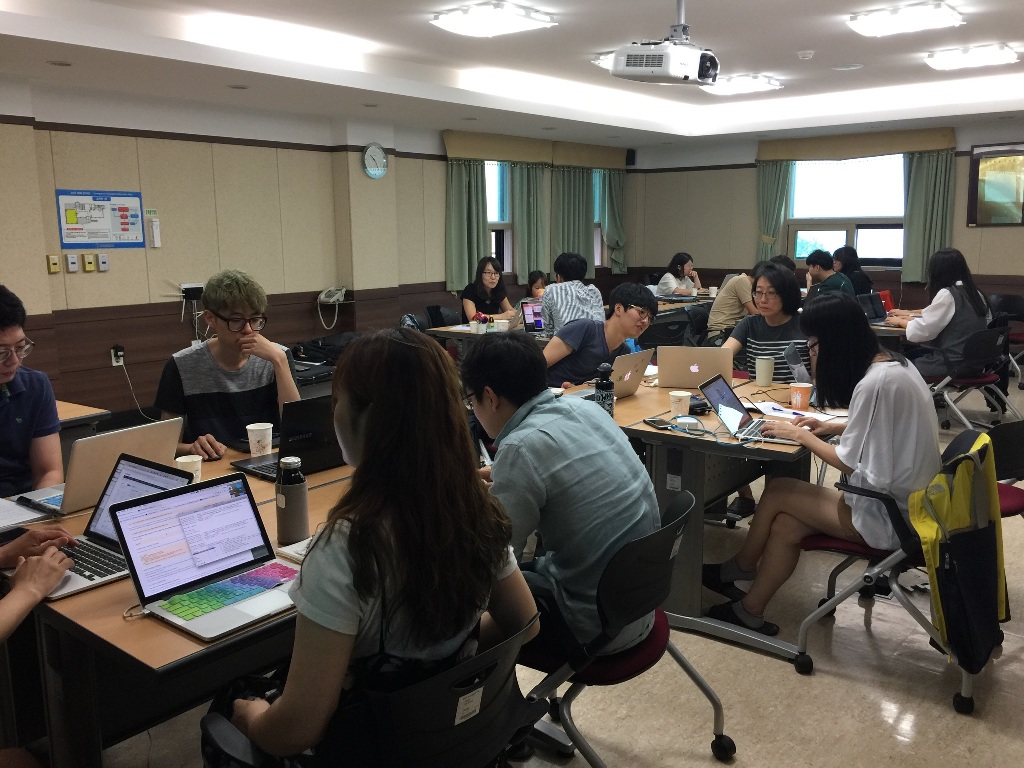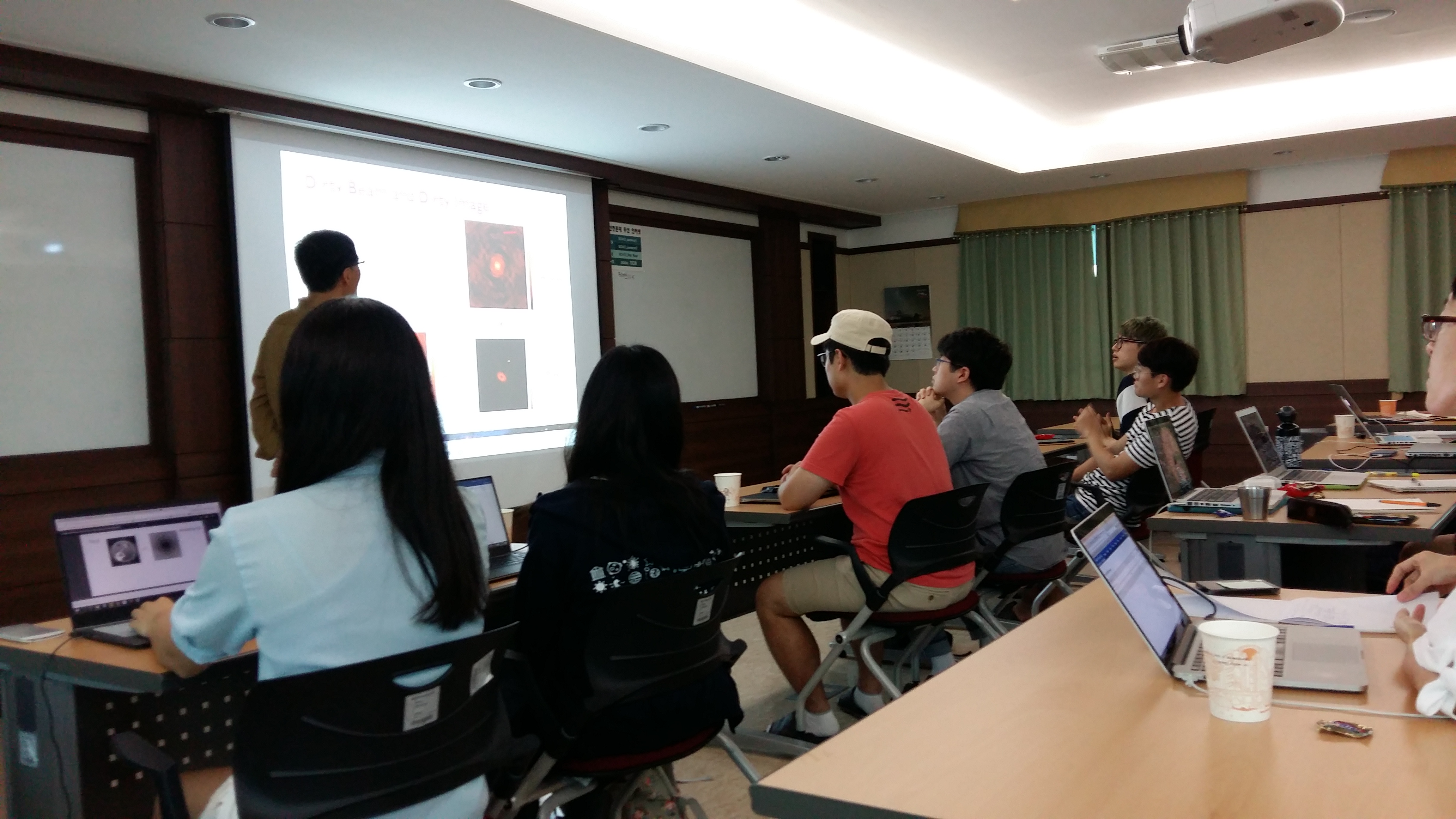 The first ALMA Summer School was held at Sobaek Observatory for 5 days. By introducing the fundamentals of radio interferometer and the technical methods for data analysis, this program was designed to help students to easily access to public data from the ALMA Archive.
2017-Apr-24
The Joint ALMA Observatory (JAO) is now accepting observing proposals that request to use the 7-m Array in stand-alone mode for the remainder of Cycle 4. Instructions on how to submit proposals can be found on the 7-m Array Supplemental Call web page (click).